Partners
To accelerate the field of neuroaesthetics, the International Arts + Mind Lab has partnered with thought-leading institutions in neuroscience, psychology, arts, architecture, medicine and more.
ANFA promotes and advances knowledge that links neuroscience research to a growing understanding of human responses to the built environment. IAM Lab partners with ANFA on joint programming and events for architects and neuroscientists.
IAM Lab is a member of a2ru, a network of 44 research universities committed to fostering arts-integrated research, teaching and practice. a2ru conducts important research on the role of the arts in higher education and convenes university partners to strengthen interdisciplinary pursuits.
AIA is the voice of the architectural profession and a resource for its 90,000 members in service to society. IAM Lab is in early partnership with the AIA to develop an introductory neuroaesthetics training program for architects to equip them with key knowledge and resources on the role of architecture in health, wellbeing and learning.
IAM Lab partners with APA Division 10, the Society for Psychology of Aesthetics, Creativity and the Arts to promote neuroaesthetics research and practice in the APA community. Joint efforts include conference sessions and a forthcoming research anthology.
IAM Lab has partnered with the Aspen Institute's Health, Medicine and Society Program to develop a global field-building initiative called the NeuroArts Blueprint. The NeuroArts Blueprint will articulate and advance the scientific foundation and evidence for the role of arts in health and wellbeing through the lens of research, practice, policy, funding, community-building, and communications. The Blueprint's recommendations will be released in late spring 2021.
Brain Futures provides rigorous and unbiased information about advances in brain health and cutting-edge care that is transforming patient outcomes. IAM Lab partners with Brain Futures to examine integrative health and wellbeing through the lens of digital technology and the arts with a goal of developing alternative interventions and bringing them into the mainstream.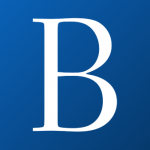 The Brookings Institution is home to Playful Learning Landscapes, a project designed to transform everyday places into learning opportunities in order to maximize the 80 percent of time children spend outside of school and to augment what goes on in school. IAM Lab serves on the advisory board of Learning Landscapes.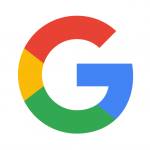 Google and IAM Lab continue to work together on a number of projects that consider how art and design can support our full potential. In 2019, IAM Lab partnered with Google, Reddymade Architecture, and Muuto to create an immersive neuroaesthetics exhibit at Milan Design Week. The multi-room installation, called A Space for Being, showcased design using neuroaesthetic principles and explored how different environments can change our biology. In 2018, IAM Lab contributed to a new physical learning environment for Google leaders called The Schoolhouse, which hypothesized that a learning environment informed by neuroaesthetics can improve cognitive and behavioral outcomes among participants. IAM Lab informed the design of the new space by educating project staff about the impact of neuroaesthetics on mood, memory, stress levels and creativity and worked directly with the designers to apply neuroscience research to the architecture, design and furnishings.
Interdisciplinary Neuroscience Research Consortium
Together with the Columbia University Center for Science and Society, New York University/Max Planck Institute for Empirical Aesthetics and the University of Pennsylvania, IAM Lab is a founding member of the new Interdisciplinary Neuroscience Research Consortium. This group is committed to initiating and supporting innovative interdisciplinary research partnerships, including early career development.
The Media Empathy Foundation advocates for a culture that destigmatizes mental illness by working directly with creators and influencers who shape our media. Susan Magsamen is Co-Founder and Chief Knowledge Officer of the Foundation.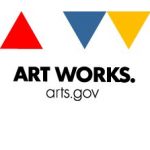 IAM Lab is partnering with NEA as it develops a research agenda for its Creative Forces: NEA Military Healing Arts Network. IAM Lab serves as a subject matter expert in interviews and clinical research summits for this interdisciplinary creative arts therapy program for service members.
The Center advances the field of arts in health through interdisciplinary research, training programs and dynamic academic programs. IAM Lab serves on the advisory board for the Center's partnership with ArtPlace America, "Creating Healthy Communities: Arts + Public Health in America," a two-year national initiative designed to accelerate innovation at the intersections of the arts, creative placemaking, community development and public health.